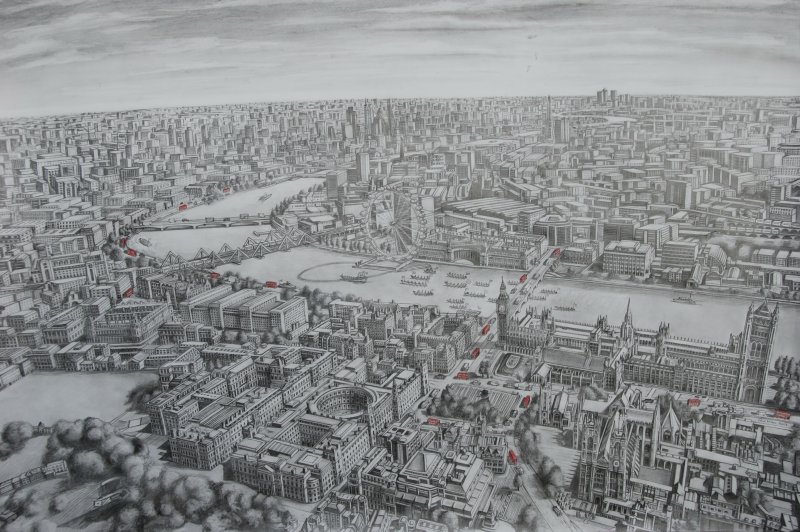 "London 2012"

Pencil on paper
98cm x 139cm
2013

In this drawing I added key figures that stood out in the London 2012 Olympics. such as Usain Bolt, Jessica Ennis, Mo Farah, Bradley Wiggins.
other details include. The Olympic circles on Tower Bridge.
The Queen and James Bond can be seen parachuting over the Olympic Stadium.
The Queens Flotilla on the Thames.
The Royal Wedding in front of Westminster Abbey.
Along with a silhouette of Winston Churchill in Parliament Square.
A reference to "Pugin" who designed The Houses of Parliament.

The original drawing "London 2012" was awarded 2nd Prize in the Inaugural international "Derwent Art Prize" in 2013 which was then exhibited in the Mall Galleries and then featured in the Gallery of "The Pencil Museum" in Keswick in 2013.